We were approached by Motocross Parts UK to build them a new e-commerce website from the ground up. They wanted something truly bespoke that worked exactly how they wanted, without the compromises of "ready made" system. Motocross Parts are quickly becoming one of the UK's leading suppliers for motocross bike parts with over 5000 products available.
After a number of in depth meetings we mapped out the project to establish exactly what was required. There was a large number of products, catagories and other data that needed to be imported, so it was not feasible to do that manually. This meant we had to write some code that would read a .csv file containing a list of their products exported from BigCommerce, and import that data automatically and organise it in a suitable way that our new system would be able to read and use it.
Much thought went into how the customers journey from landing on the site to making a purchase could be made easier and more streamlined. Here are some examples: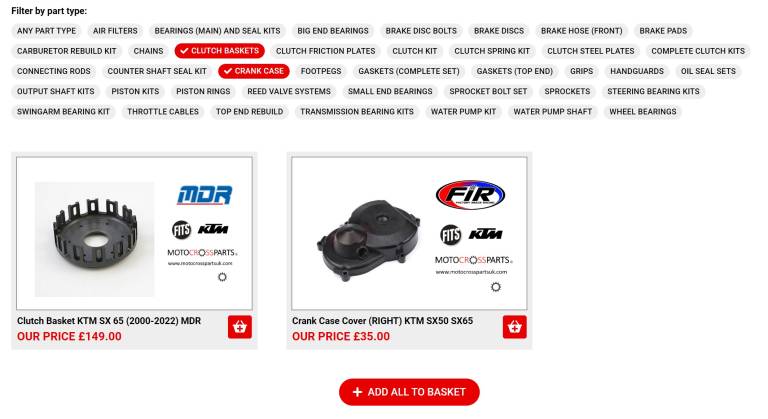 An "Add All To Basket" button for when you've whittled the number of matching products to a handful using the available part type filters.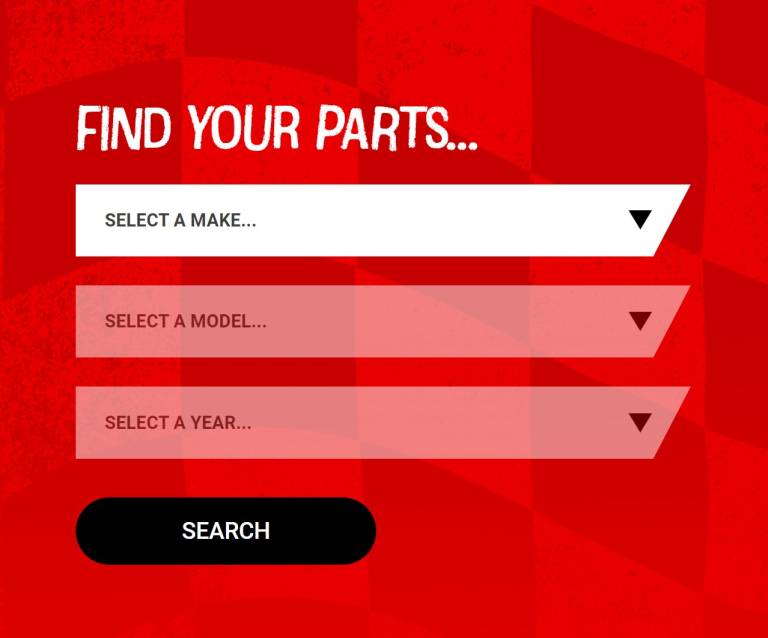 The homepage features a Make, Model, Year quick search feature to help you quickly get to the parts for your bike.
If you'd like a live demo of these and many other features, head over to the site and check it out now using the button below...